Greenbelt

Printer-friendly version

Send to friend

PDF version
ShareThis
January 7
Sunday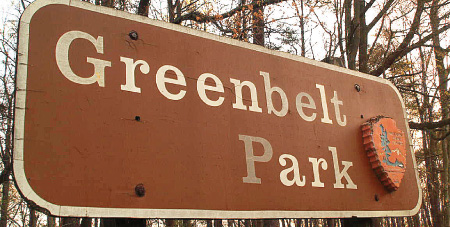 Welcome back to Greenbelt National Park, MD, where a full set of seven courses will be offered, courtesy of veteran course designer and top adventure racer Victor Lin.
Advance registration is required and is now open here; please read the few sign-up tips especially if you are registering a group (2 - 4 people total). We will not be allowed to offer day-of registration at the event site due to park rules.
Timing: Check-in for pre-registered participants will be from 10:45am to 1:15pm, who may start anytime between 11 - 1:30. Everyone must be out of the woods and back at the registration/finish area by 3:00pm, which is when we will begin picking up the controls.
Any youth or large groups attending, please contact the Event Director so that we can coordinate pre-registration for your group; the group registration and waiver form is part of the information on our Group Leaders page.
Additional information:

Parking is somewhat limited at this site, so carpooling is encouraged.
Dogs are welcome, so long as they are on a leash at all times.
We do have access to full restroom facilities.
There are no entrance fees to this park, and parking is also free.
Reminder: At water stops, do not drink from the jugs. Use the cups that are provided.
Have any questions? Just use our Contact Us form and fire away.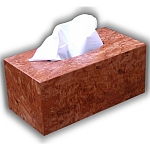 Spare a Tissue (box)? Amy Louden, a public school teacher when she's not orienteering or providing apres-orienteering cookies at the e-download table, could use some tissue (kleenex) boxes as donations to her school. If you have new ones to spare, bring them to this event and donate them to a good cause!
Location

Greenbelt National Park, Sweetgum Parking, Greenbelt, MD (Classic)

Registration
Advance registration is required and is available here. Please read the sign-up tips especially if you are registering a group (2 - 4 people total). We plan to close registration Saturday evening at 10pm.
Start Times
You may start your course at any time during the start window listed above.
Schedule
Sunday, January 7

| | |
| --- | --- |
| 11:00 am - 3:00 pm | Classic: |

Volunteers
Location Details

Classic
Greenbelt National Park
Sweetgum Parking
Greenbelt, MD
Google Map

From the I-495 Beltway (which is also I-95 in this section): Take Exit 23 Route 201 Kenilworth Avenue South (toward Bladensburg). You will soon see the sign for Route 193 Greenbelt Road; veer right to take Route 193 East, and take the left onto Greenbelt Road . (Greenbelt Road is Route 193 and passes over Route 201) The park entrance is a quarter mile further on the right hand side of Greenbelt Road, across from TGI Fridays restaurant and a Marriott Courtyard hotel. Follow the orienteering signs to the parking area (Sweetgum or nearby, depending on which has space).

Course Details
Classic

| | | | |
| --- | --- | --- | --- |
| Course Name | Length (km) | Climb (m) | No. Controls |
| White | 2.1 | 25 | 10 |
| Yellow | 2.2 | 40 | 10 |
| Orange | 4.1 | 65 | 12 |
| Brown | 4.1 | 70 | 12 |
| Green | 6 | 105 | 16 |
| Red | 7.4 | 140 | 22 |
| Blue | 9.8 | 195 | 26 |

Course Notes
Classic

All courses except White will cross the main park road. While the speed limit is low and drivers tend to be very respectful, please exercise caution when crossing or running along roads in the park.

The black Xs on the map when present along a trail are usually permanent benches or signs indicating stops along an exercise trail route. The black circles are usually manhole covers.

Every course except the White and Yellow will cross the main stream that separates the north and south sides of the park. Crossing the stream is only allowed on trails and roads shown on the map using bridges. The courses are designed to use these mandatory bridgecrossings.

At this time of the year the vegetation is somewhat less than what is mapped, but not much. Visibility in open forest areas is very good. The light green and light slash are generally runnable. The dark green and heavy slash can be thick and should be avoided. Some precise vegetation navigation will be required on a few legs on advanced courses.

There are a lot of mapped rootstocks. Some rootstocks are old and may no longer exist. A special symbol, a brown X with a circle around it, is present on the map and represents a rootstock 2.5 m or larger in size.

If there is precipitation prior to the meet, streams may be high. The Orange course and all advanced courses will have small stream crossings. There are 2 wetland areas that are marked out of bounds. Travel through these areas is prohibited.

Finally, the Green and Blue courses will cross the campground area, while most campground loops are closed, there may be some campers present, so please be respectful.

Entry Fees
Individual Entries

Note: juniors = under 21

| | | | | |
| --- | --- | --- | --- | --- |
| | Club Member, adult | Club Member, junior | Non-Member, adult | Non-Member, junior |
| Epunch Owner | $5 | $5 | $10 | $5 |
| Epunch Borrower | $10 | $5 | $15 | $10 |

Team or Group Entries

Participants are welcome to compete together as a single team entry. Teams containing one or more nonmembers are charged the nonmember individual rate. Teams containing one or more adults are charged the adult individual rate. For teams to receive member or junior rates, all members of the team must be members or juniors, respectively. Each extra team map beyond the first is an additional $2. Individuals or teams desiring to compete on a second course can do so for a reduced fee of $2/map.

Important Notes

You must pre-register for this event.
Since fees can not be collected at this particular event, if you wish to become a QOC member you should join online in advance via this webpage (which also explains the member benefits). Membership is completely optional.
Most of our events use an 'epunch' timing chip for electronic timing. Individuals or groups without their own epunch pay a higher entry fee (see above), which includes the loan of an epunch for that event. Loaned epunches that are lost incur a $40 replacement fee. Epunches (also known as SI-cards or finger sticks) are usually available for sale at each event as described here.
Former QOC members who have let their membership lapse pay non-member fees.
Compasses are available at no charge, but if lost incur a $15 replacement fee.
Please provide collateral (driver's license or car keys) when borrowing a compass or epunch.
For additional safety, whistles are available for sale at $1/each.
Free beginner instruction is always available - just ask at the registration table.