Lake Accotink

Printer-friendly version

Send to friend

PDF version
ShareThis
September 10
Sunday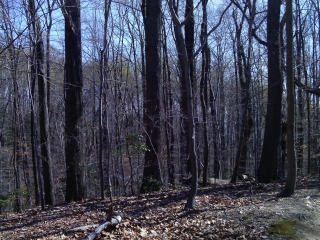 Your First Event and For Beginners webpages, and if they don't answer any question you have, just use our Contact Us form and ask away!
Group Leaders: please see our For Group Leaders webpage and then contact us so we can get you registered in advance.
Additional Information:
All Orienteers: White and yellow courses will start within a stone's throw of the registration area. All other courses will start and finish near the dam, a few hundred meters walk away from parking and registration. Please plan accordingly. Also, note which pavilion we are using and how to get there (below); it is not the flat parking area near the train overpass that we more commonly use.
The score-O time limit will be 75 minutes, and all controls will count equally.
Contour interval for all maps is 5m.
The hours for the Lake Accotink carousel, boat rentals, miniature golf, bike rentals and snackbar are likely to be Noon - 7pm at this time of year. More park details are here.
Dogs are welcome in this park but must be kept on leash at all times.
Location

Lake Accotink Park, McLaren-Sargent Pavilion, Springfield, VA (Classic and Score-O)

Registration
No advance registration required. Just show up and have fun!
Start Times
You may start your course at any time during the start window listed below for your event.
Schedule
Sunday, September 10

| | |
| --- | --- |
| 11:00 am - 3:00 pm | Classic and Score-O: |

Volunteers
Location Details

Classic and Score-O
Lake Accotink Park
McLaren-Sargent Pavilion
Springfield, VA
Google Map

From the North or South: use I-495/Beltway exit 54AB/Braddock Rd/Rt 620, heading east on Rt 620/Braddock Rd as you exit. In ~0.8 miles, turn right on Heming Ave. In ~1.3 miles, turn right at the Lake Accotink Park sign and follow the park road to the parking area. The pavilion is up a small path starting at the far (west) end of the parking lot.

Alternative parking is available in the lower parking lot (7500 Accotink Park Rd,, Springfield). It's a short walk from there to the pavilion where registration is located; follow signs or ask someone how to get to the McLaren-Sargent pavilion.

Course Details
Classic and Score-O

| | | | |
| --- | --- | --- | --- |
| Course Name | Length (km) | Climb (m) | No. Controls |
| White | 1.5 | 25 | 11 |
| Yellow | 2.3 | 50 | 12 |
| Brown | 4.3 | | 14 |
| Advanced Score | | | 26 |
| Score Score O | | | 26 |

Course Notes
Classic and Score-O

White and yellow will be conventional point-to-point courses, with start and finish close by the registration and parking.

Brown and the score-O course will have start and finish located adjacent to the dam at the south end of Lake Accotink, a few hundred meters west of parking and registration. You may use the white and yellow start and finish if you like, of course, but this will definitely not confer an advantage.

The score-O course will be offered in plain vanilla format - find as many controls as possible within the time limit, in any order - for intermediate orienteers and any advanced orienteers who prefer that format to the alternative - a dogbones score-O. We're importing this format from the storied Vancouver Sprint Camp - a distant origin at the even more storied Barebones Orienteering Festival is suspected but unconfirmed. It's score-O except that the controls must be taken in pairs, the control circles for each set of paired controls being linked by a line. Therefore, once you've punched a control, you must head to the other control it is paired with in order to get credit for finding them both, before you can proceed to another pair of controls. Be careful to check codes before punching, the scoring will assume that if you punch any other control before completing a pair, you did so with the intent to abandon the pair you were working on and move on. Controls will all be worth one point each. The time limit will be 75 minutes, with a one point penalty assessed for every 2 minutes over the time limit.

It is likely but not yet absolutely settled that white and yellow will be printed at a scale of 1:5,000; all other courses at 1:7,500. The contour interval for all maps will be 5 meters.

Entry Fees
Individual Entries

Note: juniors = under 21

| | | | | |
| --- | --- | --- | --- | --- |
| | Club Member, adult | Club Member, junior | Non-Member, adult | Non-Member, junior |
| Epunch Owner | $5 | $5 | $10 | $5 |
| Epunch Borrower | $10 | $5 | $15 | $10 |

Team or Group Entries

Participants are welcome to compete together as a single team entry. Teams containing one or more nonmembers are charged the nonmember individual rate. Teams containing one or more adults are charged the adult individual rate. For teams to receive member or junior rates, all members of the team must be members or juniors, respectively. Each extra team map beyond the first is an additional $2. Individuals or teams desiring to compete on a second course can do so for a reduced fee of $2/map.

Important Notes

At the event, we can only accept payment in cash or check; online, you may use a credit card or PayPal account.
If you have access to a smartphone, you may become a member at the event by joining online via this webpage (which also explains the member benefits). Membership is completely optional. If you wish to join or renew, we strongly recommend joining (or renewing) online before the event rather than at it to save time and because it's easier.
Most of our events use an 'epunch' timing chip for electronic timing. Individuals or groups without their own epunch pay a higher entry fee (see above), which includes the loan of an epunch for that event. Loaned epunches that are lost incur a $40 replacement fee. Epunches (also known as SI-cards or finger sticks) are usually available for sale at each event as described here.
Former QOC members who have let their membership lapse pay non-member fees.
Compasses are available at no charge, but if lost incur a $15 replacement fee.
Please provide collateral (driver's license or car keys) when borrowing a compass or epunch.
For additional safety, whistles are available for sale at $1/each.
Free beginner instruction is always available - just ask at the registration table.